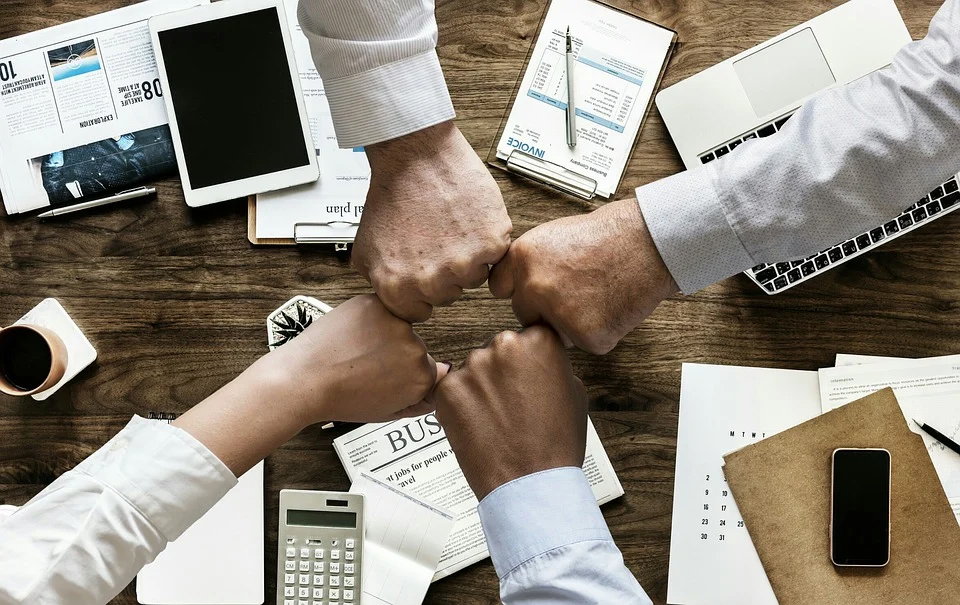 Introduction
Welcome to our website. These Terms of Use govern your use of this website; by using this website, you accept these terms in full and be bound by the Terms of Use. Please read these Terms of Use carefully before using this website as they affect your rights and liabilities under the law. If you disagree with these terms and conditions or any part of these terms and conditions, you must not use this website. In these Terms of Use "we", "us", and "our" means "Media Mulia Sdn. Bhd." and "you" and "your" means the individual who is using the website. These Terms of Use, along with Privacy Policy, PDPA, Copyrights, Privacy Policy, Terms & Conditions (collectively "Terms") govern your use of the websites, applications, and other products and services offered by Media Media Sdn. Bhd. or its affiliates that include an authorized link to these terms (collectively, the "Services"). You hereby warrant that you are more than 18 years of age, and/or possess all required approvals and consents including legal guardian or parental consent for use of this website. You further warrant that you are fully able and competent to enter into these Terms of Use and abide by them.
Amendments
We may update these Terms of Use from time to time, so we encourage you to review periodically the Terms of Use applicable to each Service to use. If you do not agree with any changes to these terms, your sole remedy is not to use the Services. If you continue to use the Services after we change these terms, your use of the website indicates your agreement to be bound by the new Terms of Use.
Copyright and Other Intellectual Property
Your use of the Service is for your own personal and non-commercial use only, and may not build a business or other enterprise utilizing any of the Services, whether for profit or not. The audio and video materials, photographs, text, graphics, logos, layouts, designs, interfaces, data and other content (collectively, the "content") associated with the Services are protected by intellectual property and other laws in Malaysia and in other countries. You must comply with all such laws and applicable copyright, trademark or other legal notices or restrictions. You shall not remove or alter any copyright, trademark, or other legal notices marked on the content. As between you and Media Mulia Sdn. Bhd., except for advertisements, Media Mulia Sdn. Bhd. is the sole owner of all content on the website, including, without limitation, all applicable copyrights, patents, trademarks, trade secrets, trade names, logos, and other intellectual property rights. No transfer of ownership to any portion of the Services shall be made as a result of any access you are granted. We reserve all rights to the Services and Contents.
Third-Party Content
We may provide third party content (including any material and advertisements) or link to third party websites on the Services. We do not necessarily endorse or evaluate third party content and websites, and we do not assume responsibility for third parties' actions or omissions. You should review third parties' terms of use and privacy policies before you use their services. In certain instances, you may be able to connect and/or link your account to certain third party social media sites ("Social Media Sites"), including, without limitation, Facebook, Instagram and Twitter. By connecting or linking your account to any social media site, you acknowledge and agree that you are consenting to the continuous release of information about you to others, including to the social media site (in accordance with your privacy settings on such social media site). If you decide to visit any linked site, you do so at your own risk and it is your responsibility to take all protective measures to guard against viruses or other destructive elements. Media Mulia Sdn. Bhd. is not responsible for any damage, loss or offence caused by or, in connection with, any content, advertising, products, services or information available on such websites or material. Any terms, conditions, warranties or representations associated with such dealings are solely between you and the relevant provider of the service.
Advertising and Sponsorship
Advertiser and Sponsors are responsible for ensuring that material submitted for inclusion on the website complies with relevant laws and code and does not contain any material which is objectionable including, without limit, information which is defamatory, obscene, threatening or untrue. Each individual advertiser and sponsor are solely responsible for the content of its advertising material. We accept no responsibility for the content of advertising material, including, without limitation, any error, omission or inaccuracy therein.
Subscriptions and Registration
Registration
: You may be required to register on the website in order to make use of the Service. Once registered, you will be able to log into your account using your chosen usernames and passwords. We may take steps to verify your personal information once you have completed the requisite registration process for the Service. You agree to submit to this verification process and irrevocably consent to us gaining access to relevant information held by third parties which may reasonably require to complete the verification process. You acknowledge and agree that your access to the Service may be limited until the verification process has been successfully completed. You warrant that your personal information which you submit to us is accurate, current and complete. You waive any claims you may have against us in the event we deny you use of the Service when you have breached these Terms of Use or otherwise failed to fulfil your obligation to Media Mulia Sdn. Bhd..
Subscription
: You may be required purchase a subscription on the Website in order to access the paid-on area. When you purchase the said subscription, you will receive access to those Products. You may renew the license of your Products.
Subscription fee
: Subscription fees are payable in advance. By purchasing a Subscription, you authorize us to charge your payment method immediately. We may, in our sole discretion, suspend any aspect of Service which you have not paid for. Without detracting from any of our rights, you agree that we are entitled to discontinue any aspect of the Subscription you may be using if you fail to pay any amount when it falls due or if you breach these Terms of Use. In the event we incur expenses to recover amounts you owe us, you further agree that we may recover our legal costs on the attorney and own client scale, collection charges and tracing fees, and any applicable GST. We may offer trial subscriptions to paid Services for free or at special discounted prices. Unless otherwise stated, these trial subscriptions will automatically become paying subscriptions at the current subscription rate if you do not cancel before the end of the trial period. Media Mulia Sdn. Bhd. reserves the right to change prices listed without notice and also reserve the right to decline to make any part of the website or paid-for area available to any individual, company or other entity.
Unsubscribe
: At any time, you can unsubscribe the said product. Unless otherwise stated, all fees and charges are non-refundable for cancellation of subscription.
Data Protection and Privacy
By using our sites and submitting information as a registered user, you consent to the collection and use of your personal information by Media Mulia Sdn. Bhd., and under certain circumstances for us to share that data with third parties in accordance with Personal Data Protection Act 2010. We may collect information from you during your use of or access to the Services, such as when you:
Register for an account;
Make a purchase;
Complete a survey or provide us with feedback;
Request certain features (e.g., newsletters, updates and other products);
Communicate with us
To improve the content and features of the Services or develop new Services; or
To notify you about new features and offerings of the Services, including, but not limited to discounts, events, shows news about our Services, products and/or special offers.
The information you provide directly to us may concern you or others and include, but is not limited to:
Name
Email address
Age
Home or business address
Username and password associated with your account
Phone numbers
Birthdate
Billing address, shipping address
You are fully responsible for protecting your password. If you are using public computer, please logout before leaving to prevent disclosure of personal information.
Cookies
We use cookies and or/ tracking pixels to enable us to offer you the best possible service. As well as this, data may be collected and evaluated for statistical purposes to optimize our website and for online marketing purpose. Please note that you can change your settings to notify you when a cookie is being set or updated, or to block cookies altogether. Please consult the "Help" section of your browser for more information (e.g., Internet Explorer; Google Chrome; Mozilla Firefox; or Apple Safari). You can also manage the use of Flash technologies, including cookies and local storage objects with the Flash management tools available at Adobe's website. Please note that by blocking any or all cookies, you may not have access to certain features or offerings of the Services.
Disclaimer/ Limitation of Liability
You agree that your use of this website shall be at your sole risk and responsibility. To the fullest extent permitted by law, Media Mulia Sdn. Bhd., its officers, directors, and agents disclaim all warranties, express or implied, in connection with the website. Media Mulia Sdn. Bhd. does not warrant the accuracy or completeness of the information and materials or the reliability of any statement or other information displayed or distributed through the website. You acknowledge that any reliance on any such statement or information shall be at your sole risk. In no event will Media Mulia Sdn. Bhd. be liable for any damage including, but not limited to, indirect or consequential damages or any damage including, but not limited to, errors or omissions, indirect or consequential damages or any damages whatsoever arising from use, loss of use, data or profits, whether in action of contract, negligence or other action, arising out of or in connection with the use of the website. Media Mulia Sdn. Bhd. may terminate, change, suspend or discontinue any aspect of this website, including the availability of any features of the website, at any time without notice or liability. By using this website, you agree that the exclusions and limitations of liability set out in the website disclaimer are reasonable. If you do not think they are reasonable, you must not use this website.
Indemnity
You hereby indemnify, defend and hold Media Mulia Sdn. Bhd. and its respective officers, directors, employees, members, shareholders, or representatives (and all successors and assigns of any of the foregoing), harmless from and against any claim or demand, including without limitation, reasonable attorneys' fees and disbursements, made by and third party in connection with or arising out of your use of the services, or arising out of any breach by you of any provision of these Terms of Use.
Breaches of these Terms of Use
If you breach these Terms of Use in any way, Media Mulia Sdn. Bhd. may, in our sole and absolute discretion take such action as Media Mulia Sdn. Bhd. deems appropriate to deal with the breach, including suspending your access to the website, prohibiting you from accessing of website, blocking computers using your IP address from accessing the website, contacting your internet service provider to request that they block your access to the website and/or bringing court proceedings against you. We shall not be responsible for any breach of these Terms of Use caused by circumstances beyond its control.
Law and jurisdiction
These Terms of Use will be governed by and construed in accordance with Malaysia Law, and any disputes relating to these Terms of Use will be subject to the exclusive jurisdiction of the courts of Malaysia.
Miscellaneous
If any provision of these Terms of Use is found to be invalid by any court having competent jurisdiction, the invalidity of that provision will not affect the validity of the remaining provisions of these Terms of Use, which shall remain in full force and effect. This website is owned and operated by Media Mulia Sdn. Bhd. (Company No.1292311-H/201801030285), with a business address at
Level 4 (East) & Level 5, Quattro West, No. 4, Lorong Persiaran Barat, 46200 Petaling Jaya, Selangor
.